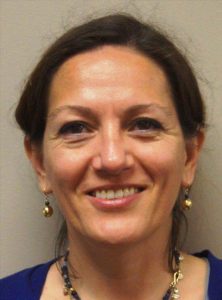 Dr. Shirin Mashhoon
Dr. Mashhoon received her Undergraduate Degree from State University of New York (SUNY) at Buffalo, Summa Cum Laude, majoring in Biochemical Pharmacology. She obtained Certificate of Outstanding Senior Biochemical Pharmacology Student based on academic excellence following graduation. Dr. Mashhoon received her Doctorate of Dental Surgery in 2005 from SUNY at Buffalo, with a minor in periodontology.
Dr. Mashhoon spent two summers working in research at the National Institute of Health in Maryland and at the Department of Oral Biology at SUNY at Buffalo, with the latter resulting in research publication. She continued her dental education following dental school by attending a one-year General Practice Residency Program at Bronx VA Hospital in New York and completing a second year residency at Carolina's Medical Center in Charlotte. In 2014, she spent one year at the University of California at Los Angeles (UCLA), training in Surgical Implant Dentistry. She is a member of the American Dental Association, Academy of Osseointegration, North Carolina Dental Society and Durham-Orange County Dental Society. In addition, Dr. Mashhoon is a member of Rotary District 7710 e-club. She was a member of Cary-Kildaire Rotary Club for six years, two of which she served as chair of International Committee. She is involved in Rotary local and international service projects including joining East Chapel Hill Rotary Club every year on their annual dental brigade to Central America.
Dr. Mashhoon has been involved in patient care since graduation, either at educational institutes or in private practice. In addition, she volunteers regularly at Wake Smiles, has participated in MOM's clinic, and is involved in dental treatments in developing countries, including Belize, Amazon, Honduras, Nicaragua, Costa Rica, and remote villages of Panama. One of her most rewarding experiences has been spending one month in Amazon in 2007. Dental brigades and giving back to local communities are an important part of her professional life. In her spare time, she enjoys biking, outdoor activities, traveling, and spending time with family and friends.
Meet Our Team
Dr. Shirin Mashhoon is honored to work with a great team at Ninth Street Dental. All members of our team go above and beyond every day to make patients feel welcome and receive the care they need. We invite you to learn more about the friendly individuals who assist our dentist in Durham, North Carolina. We look forward to meeting you, too!